Experience the Willowdale Steeplechase: Where Tradition Meets Excellence
Nestled in the heart of Cheshire Hunt County in Chester County, Pennsylvania, the Willowdale Steeplechase is a world-class equestrian event that seamlessly blends the rich tradition of steeplechase with a steadfast commitment to the local community. Behind this grand event stands W.B. Dixon Stroud, Jr., a lifelong equestrian who achieved the prestigious Maryland Hunt Cup victory in 1984.
A Vision Realized
Dixon Stroud, fueled by his deep passion for steeplechasing and a profound love for his community, embarked on an extraordinary mission to create a world-class steeplechase course. The dream took tangible form in 1991 when the construction of this remarkable course commenced, under the guidance of the renowned Hugh Morshead, an Irishman residing in Canada. This stunning course, born from a former 160-acre dairy farm, offers a natural amphitheater setting with exceptional visibility, ensuring that 80% to 95% of the action is viewable from any vantage point. It harmoniously marries European and American racing influences.
A Focus on Safety
A distinguishing feature of the Willowdale Steeplechase course is its uphill approach to the fences, advocating for a safer pace and emphasizing skillful jumping over sheer speed. Morshead aptly observes, "Footing, not fences, injure the horse," underscoring the paramount importance of equine well-being. Dixon's meticulous attention to drainage and surface development underscores his unwavering commitment to equine safety. The course spans a little over 1.2 miles and boasts impressive features such as a striking water jump, hedges, and post-and-rail jumps.
The course's unique water jump, the only one of its kind in North America, presents a thrilling challenge for jockeys. Spanning 12 feet necessitates riders to employ a distinctive "California Surfing" style, adeptly navigating the water obstacle while maintaining balance.
A Legacy of Giving
Since its inaugural race on May 22, 1993, the Willowdale Steeplechase has garnered increasing attendance, interest, and support. This growth is driven by an unwavering commitment to preserving steeplechase tradition while remaining attuned to the evolving needs of the community. Over the years, the event has contributed close to $1,500,000 (need to confim) $1,500,000 (need to confim) to local charities, embodying the spirit of giving back.
The Willowdale Steeplechase isn't merely a horse race; it's a testament to the dedication of Dixon Stroud and the countless others who have brought a world-class steeplechase experience to Chester County. Join us in celebrating tradition, excellence, and the indomitable spirit of community at this cherished annual event.
TESTIMONIALS
What customer say about us
Lorem ipsum dolor sit amet, consectetur adipiscing elit, sed do eiusmod tempor incididunt ut labore et dolore magna aliqua. Quis ipsum suspendisse ultrices gravida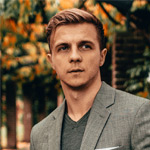 Jason Statham
Phonix, CTO
Lorem ipsum dolor sit amet, consectetur adipiscing elit, sed do eiusmod tempor incididunt ut labore et dolore magna aliqua. Quis ipsum suspendisse ultrices gravida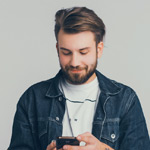 Jason Smith
Veteran, CTO
Lorem ipsum dolor sit amet, consectetur adipiscing elit, sed do eiusmod tempor incididunt ut labore et dolore magna aliqua. Quis ipsum suspendisse ultrices gravida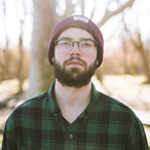 Salar Taylor
Associate, CTO
Lorem ipsum dolor sit amet, consectetur adipiscing elit, sed do eiusmod tempor incididunt ut labore et dolore magna aliqua. Quis ipsum suspendisse ultrices gravida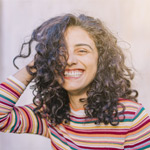 Joe Leaver
Manager, CTO